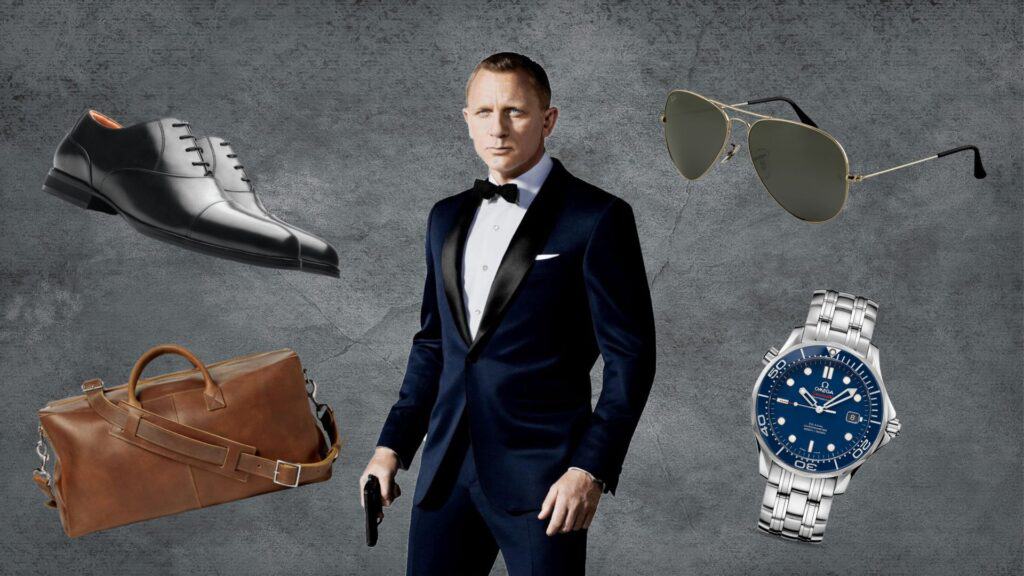 James Bond is one of the most iconic characters in cinematic history. From his suave demeanor and sophisticated style to his penchant for gadgets and guns, he is an enduring symbol of coolness that continues to inspire generations. His classic tuxedo look has been imitated by many, but what about dressing like James Bond? How can you pull off that 007 look?
This guide will get you looking like James Bond in no time. We'll cover everything from footwear and accessories to shirts and trousers so you can be sure your outfit looks as sharp as 007 himself!
The Look
Clothing
The clothes you decide to wear are perhaps the most essential part of achieving that classic 007 look. Start with a well-fitted, high-end Italian suit in a dark shade like black, navy, or charcoal gray. Make sure to get it tailored to fit you perfectly.
For your shirts, opt for polos and casual buttons ups. Be sure to choose solid colors, such as white or light blue. When it comes to your pants, make sure to have a mix of dress slacks, chinos, and dark-colored jeans for a more casual look.
Fit
No matter how stylish your clothes are, if they don't fit right they won't look good. Make sure to get all of your clothing tailored so that it fits you perfectly. The right fit will instantly upgrade your wardrobe and give you that classic and handsome 007 look!
Colors
Stick to dark, muted colors when putting together your James Bond look. Navy blues, blacks, and grays are all great options for creating a timelessly stylish look. You can add in some brighter colors like pastels, tans, or jewel tones if you want to bring in more of a modern touch.
Footwear
Your shoes should be just as stylish and well-crafted as the rest of your James Bond outfit. Choose a sleek pair of dress shoes in black or brown leather. Alternatively, you can opt for stylish loafers or brogues for a more casual look. Make sure to get yourself a nice pair of stylish boots for your more rugged missions as well.
Watches
No James Bond look is complete without a stylish watch. Invest in a quality Rolex or Omega to get the true James Bond look. Not only will it look great, but these watches will last you a lifetime.
Accessories
No outfit is complete without the right accessories! Add in some classic pieces like an Italian silk pocket square, a silver money clip, elegant cuff links, and of course a pair of fashionable sunglasses.
Gadgets
No James Bond look is complete without a few gadgets! Invest in a good smartphone, choose a stylish pen, and find yourself a quality gadget bag to keep all your spy gear together.
The Best James Bond Outfits
The Bow Tie and Suit Combo
Bow ties have been a staple of the James Bond look ever since Dr. No. Opt for an understated black suit and add in a crisp white shirt and bow tie for that classic and dapper 007 look.
Polo + Chinos + Sunglasses
For a more casual look, try pairing a polo shirt with chinos and your favorite pair of sunglasses. You can accessorize with a Rolex watch, a money clip, and a stylish belt for the perfect James Bond-approved outfit.
Peacoats
For a warmer outfit on those chilly days, try pairing a dark peacoat with a crisp white shirt and slacks. Add in some stylish boots and your favorite sunglasses for a complete look.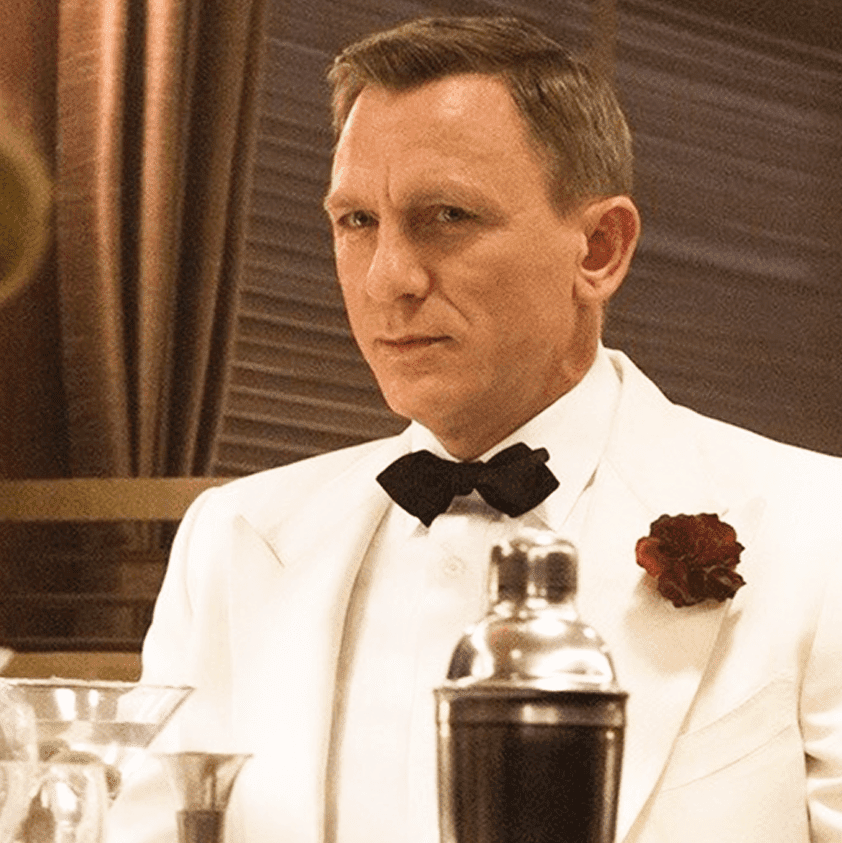 The White Tuxedo
For a more formal look, try going for a white tuxedo. It is an iconic James Bond look and will make you stand out in any event. Make sure to accessorize with a black bow tie and a red pocket square for that classic 007 look.
Tan Leather Jacket + Jeans
For a more modern James Bond look, try pairing a tan leather jacket with some dark jeans. Add in some stylish shoes and your favorite pair of sunglasses for the perfect 007 look.
The Rugged Look
For the days spent outdoors, try matching a brown raincoat with a crewneck and scarf to keep you warm. Don't forget a high-quality pair of boots to keep your feet dry and keep you comfortable on your mission.
Now You're Ready To Be The Next 007
Now that you know How to Dress Like James Bond, it's time to put together your own 007-approved look! With the right combination of style and accessories, you can pull off any mission with ease. So don your best tuxedo or casual attire and be prepared to save the world!