When you think of Adam Sandler, the first thing that comes to mind is probably the goofy, lovable characters in many of his movies. But what you may not know is that he has some great style! Check out the 15 best outfits worn by the comedic genius himself-from red carpet events to casual outings. You may just get some outfit inspiration for your next big Y2K fit!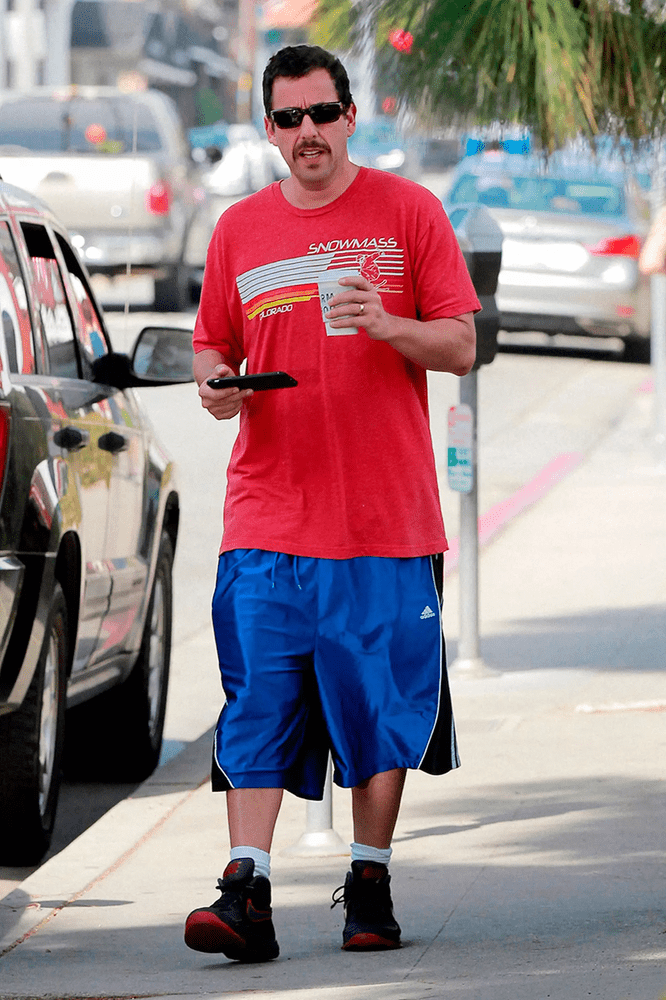 #15 Coffee Run Sandler
The actor's oversized blue basketball shorts, slouched and finishing below his knee, paired with a contrasting red t-shirt that is a size big is the trademark Sandler uniform.
#14 Pacman Tee Sandler
In this outfit, he matches a "nom nom nom" Pacman tee with a pair of blue Adidas basketball shorts. Of course, he finishes it off with long white socks and a pair of red new balance sneakers for his favorite color combo…. blue and red.
#13 Sweatband Sandler
Not sure if he is heading to a local pickup game of basketball or going to watch the Yankees play, but either way this outfit is totally Sandler. Nothing matches or fits. Which makes it perfect.
#12 Hypebeast Sandler
Rocking a pair of bright blue off-white sweats with a colorful striped polo matched with blaze orange sneakers is definitely a look.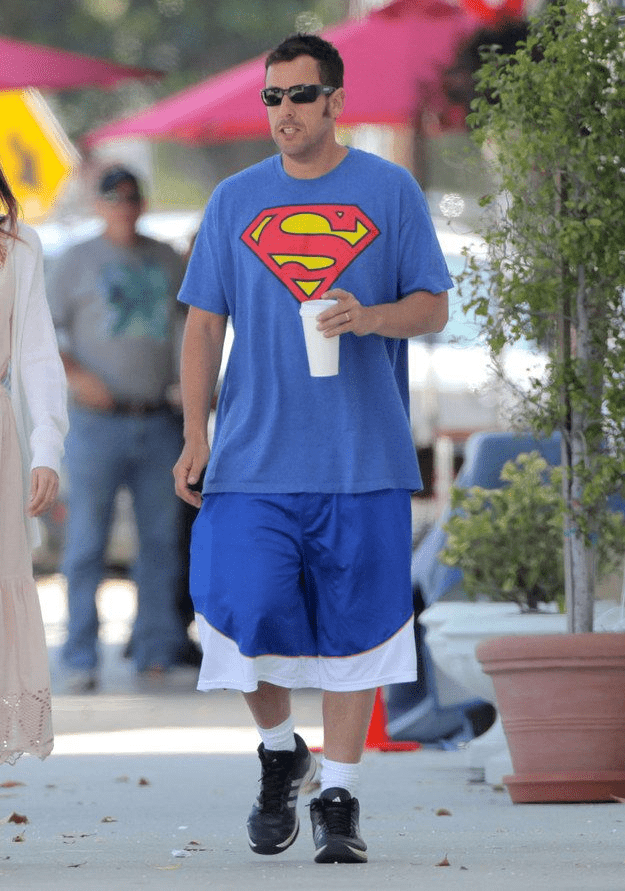 #11 Superman Sandler
Sandler always looks comfortable in basketball shorts and baggy tees (it's his staple look). This monochromatic look is simple, yet stylish for a comedic genius when paired with the Superman t-shirt.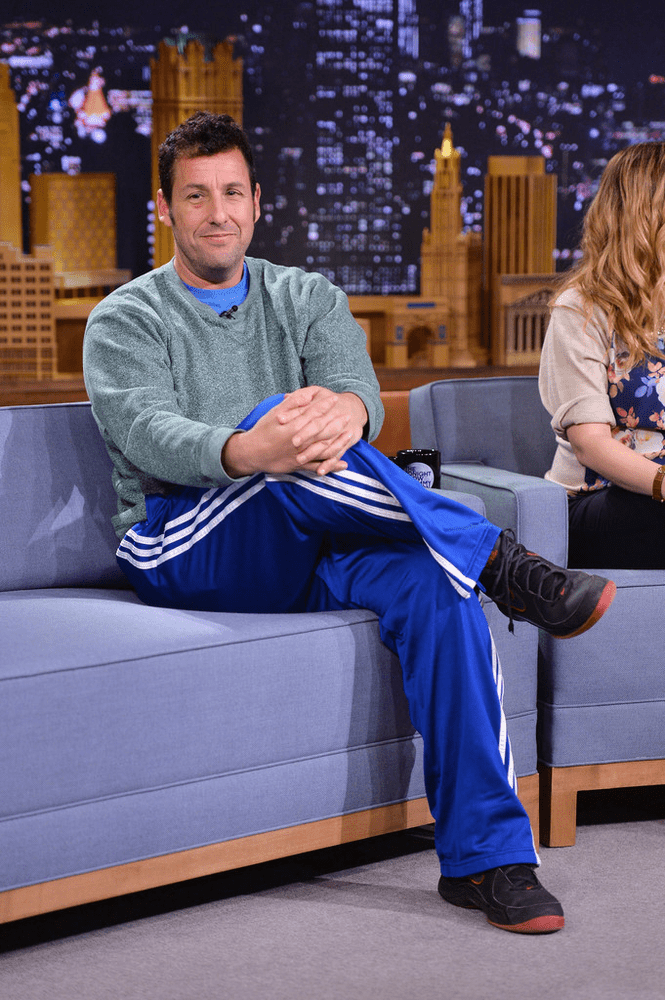 #10 Tonight Show Sandler
When we think of the best tonight show outfits, we typically think of beat-up red nikes and bright blue Adidas tracksuits… right?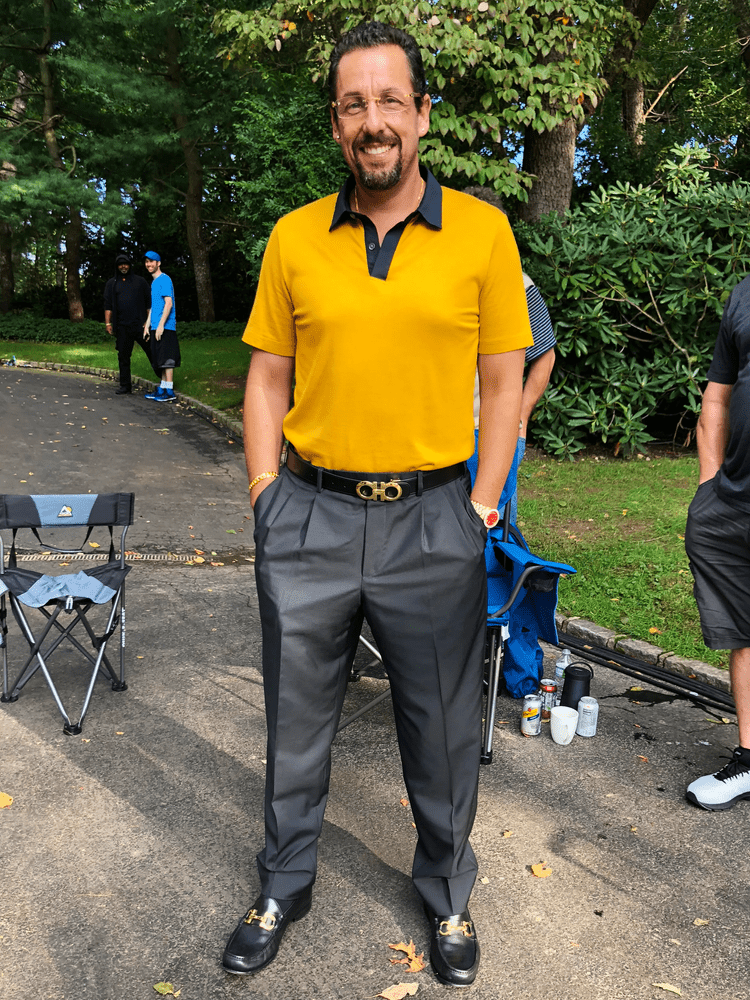 #9 Uncut Gems Sandler
Ok, we get it, this is on the set of the movie Uncut Gems, but it's such an iconic look. Maybe the most stylish outfit Sandler has rocked, and that's saying a lot.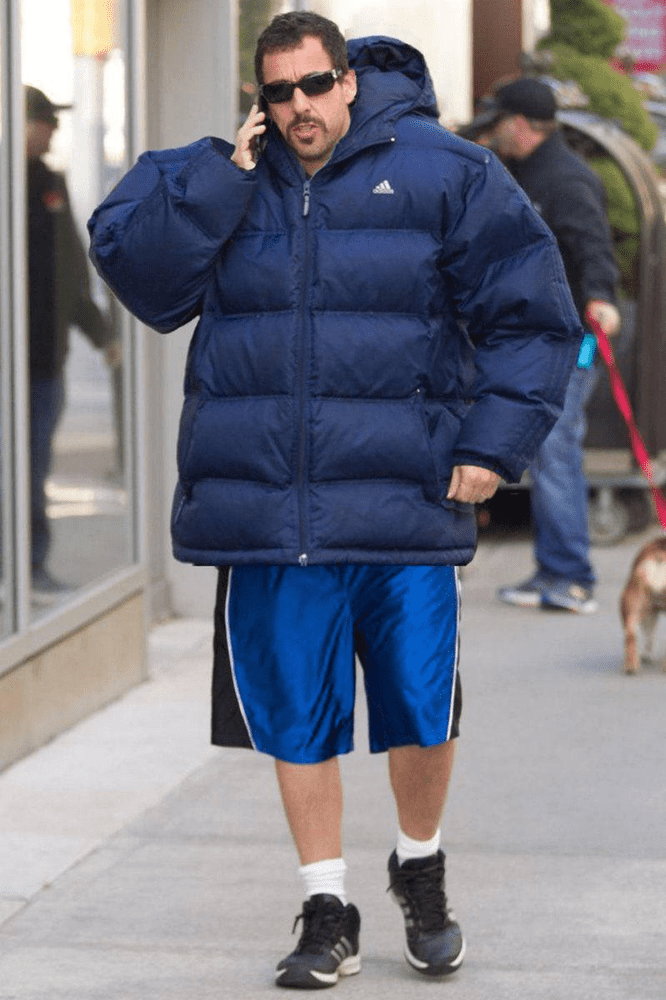 #8 Puffy Jacket Sandler
I know I know, when it's cold out it's quite normal to wear an oversized puffer jacket and basketball shorts. It's just that Adam Sandler rocks it better than most so I had to put it on the list.
#7 Old School Sandler
Taking us back to the 90s with this fit. Well, I guess that's because it is from the 90s. Denim jackets and backward snapbacks, can't go wrong.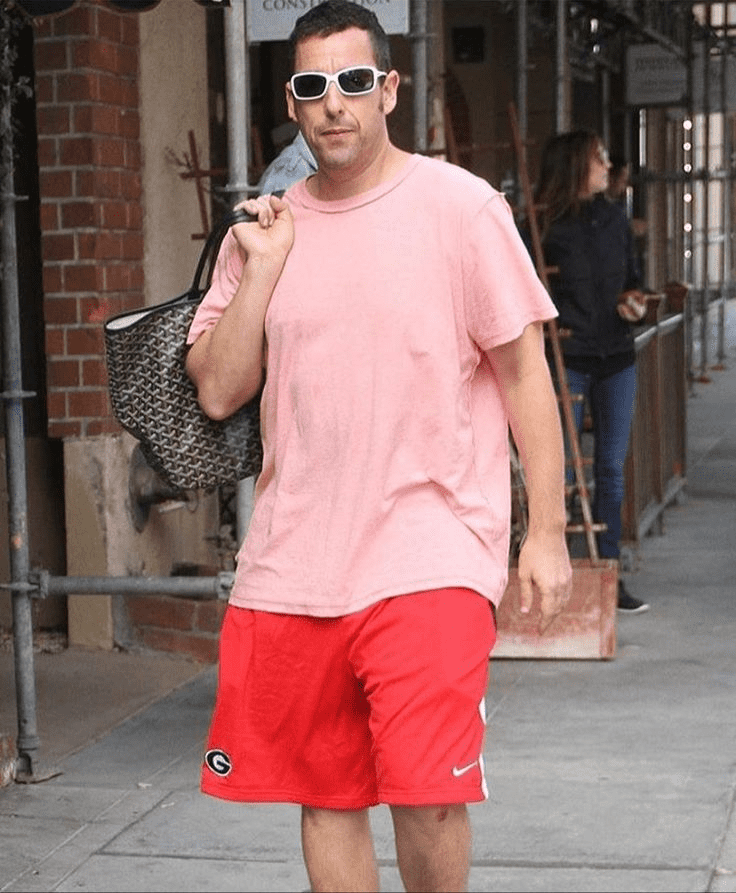 #6 Pink Tee Sandler
A pink tee and Georgia Shorts won't be turning heads by themselves, but with the help of white shades and a Goyard bag, then it turns into a statement outfit.
#5 Red Carpet Sandler
When Adam Sandler dresses up for events he typically goes for a nice khaki pant, a long sleeve button up, with a New York Rangers tee under to really put together a classy look.
#4 Straw Hat Sandler
Sandler is a man who's always down for some pick-up basketball. This particular look says "I hope the vacation resort has basketball courts".
#3 Hoodie Sandler
Hey, he is wearing pants! And they even kinda match his jacket. He has stepped it up a notch with this fit. Plus the hoodie makes this look very comfortable and casual, which is what his vibe always is.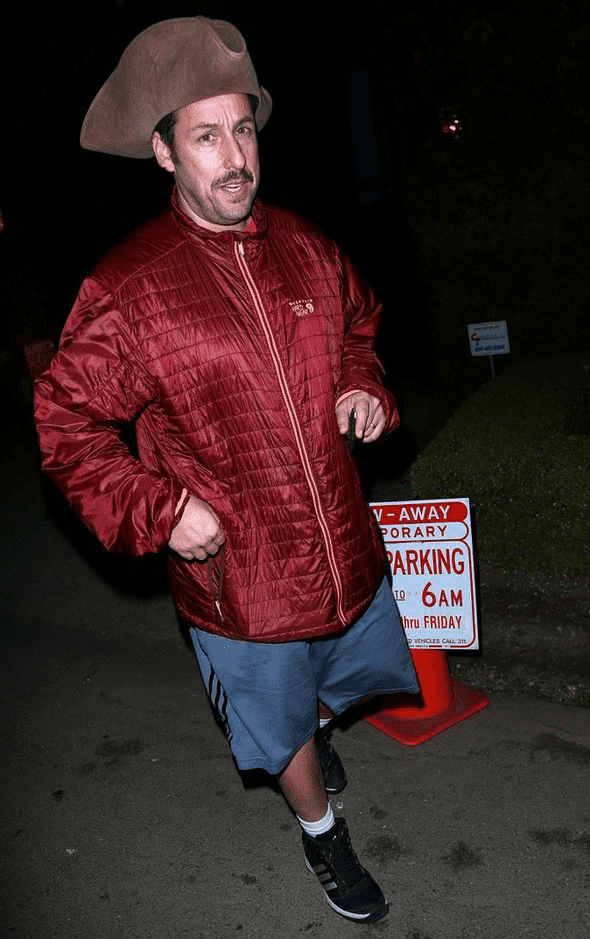 #2 Pirate Sandler
A typical Adam Sandler outfit that is finished off by one of the most stylish accessories ever created. A pirate hat!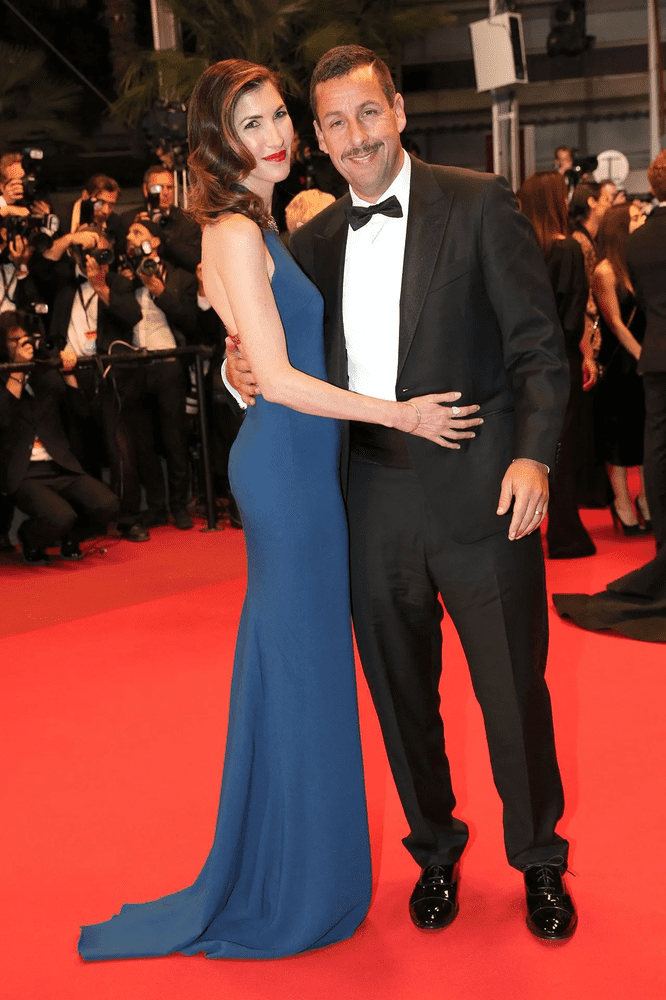 #1 Suit Sandler
Many of us don't think of suits when it comes to Sandlers style, but he can sure clean up nicely. This suit is proof of that.
Summary
Whether it is intentional or not, Adam Sandler is a style icon. From coffee runs to red-carpet events, Sandler rocks whatever he wants. What's your favorite fit? Let us know!